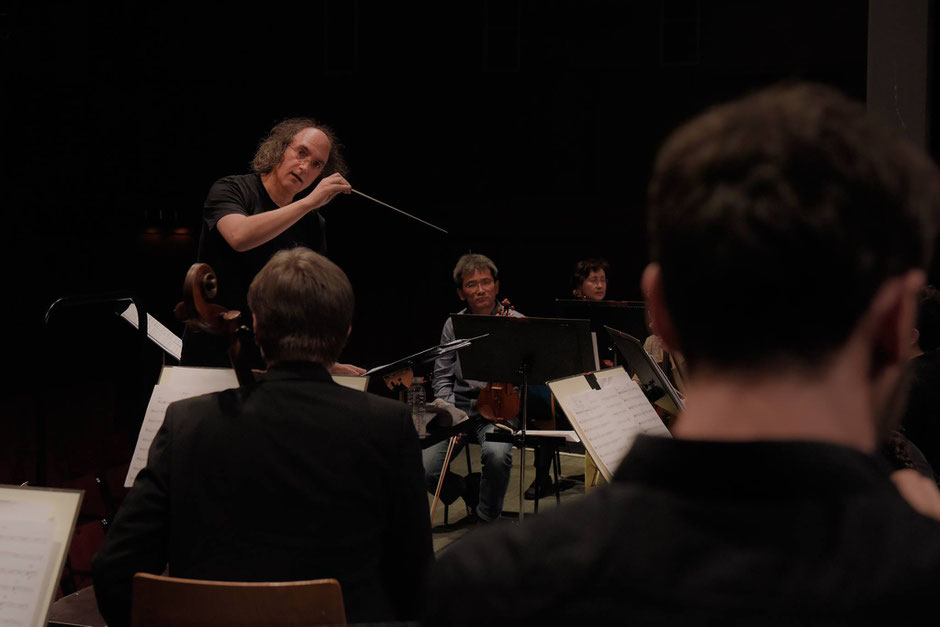 Over the last couple of weeks I had the pleasure of working on Bernd Rufs orchestral concert project "East West Symphony", which is a Crossover project that aims at bringing ethnic music and classical music on one stage, a contrast that couldnt be more clear cut. The concert was performed in the "Stadthalle Lahr" with the great Baden-Badener Philharmonie.
I had the opportunity to arrange and orchestrate some of the performed originals for orchestra. The concert was centered around Masaa, a german based Ethno Jazz Quartet which consist of Rabih Lahoud(vocals) , Demian Kappenstein(Percussion) , Clemens Pötzsch(Piano) and Markus Rust(Trumpet/Flugelhorn). Also part of the performance was the great Mezzosopran Anke Sieloff  who mostly sang during the baroque parts of the concert, she also improvised together with Rabih during the concert.
This was propably the most ambitious project that I had the chance to work on yet. Eventhough I had some experience in working with the Philharmonie Baden-Baden, this was definitely something completely different, not only for me but propably for many others who where part of this project. I also had the chance to get in contact with amazing musicians and human beings and I want to thank each and everyone of them for the great time we shared and spend together.
For the most part the concert was about Masaa and their music, tonality and spirit. It was quite interesting to hear how well their music worked in an orchestral  context, even more complex rhythms or melodies seemed to flow well within the orchestra without loosing the original intentions of the compositions.
This has definitely been one of the more exciting concerts I've personally experienced, I'm not considering my own involvement here. Im very happy with how everything turned out.
Below are some impressions from the local press(german only):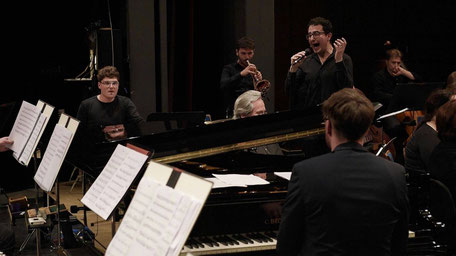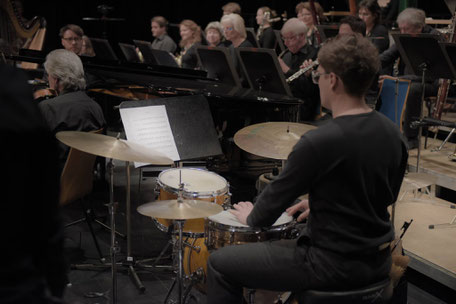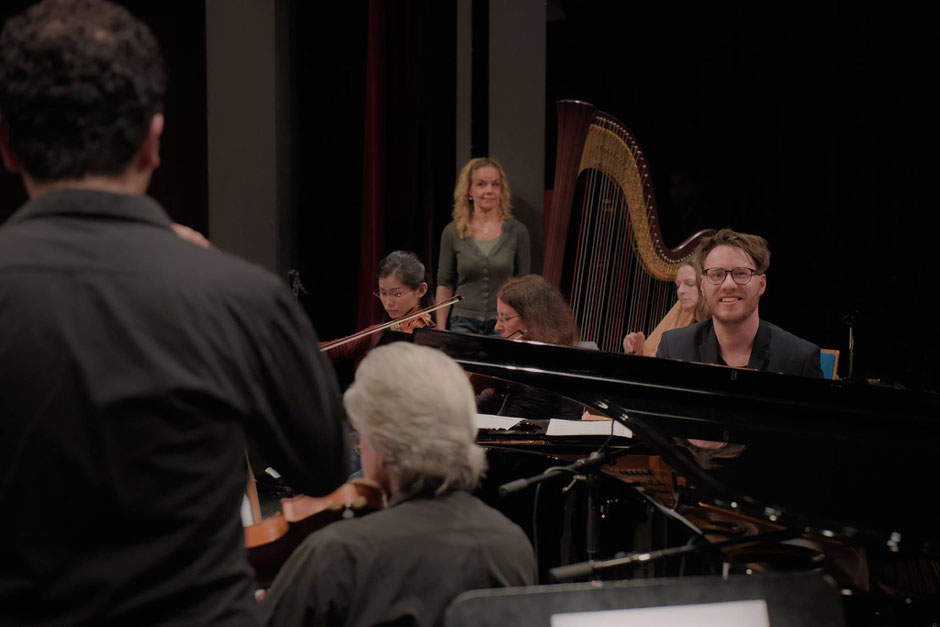 ---