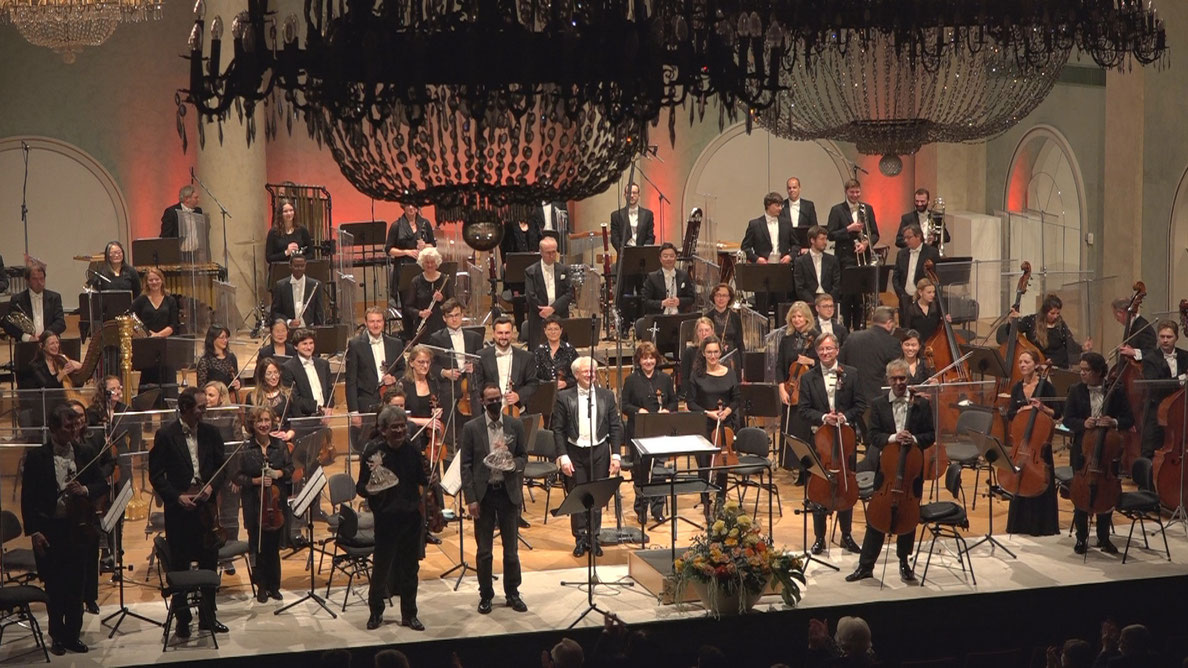 Some very intense days of music are behind me and with that, and a 2 year Corona delay, the premiere of my "Fantasy for Violin and orchestra" is done. It's fair to say, that my expectations of the concert have been exceeded, exceeded to an extent that I wouldn't have dreamt of beforehand. I feel deep gratitude to all the people who participated in this process and made it a memory that I'll hold on to dearly for a long time.
My thank goes to Yasushi Ideue, who played the solo part and also was the initial spark for the mere existence of this work in asking me and trusting me, to write this piece with and for him. I can't think of any other person who would have made this process more joyful, respectful, and inspiring. His contribution to this work is hardly put into words, his artistry is and was my driving force when composing it back in 2017.
My thank goes to Pavel Baleff, former chief conductor of the Baden-Baden Philharmonics and conductor of the premiere, for allowing me and Yasushi the opportunity to have this premiere played on the same stage with giants of the classical realm like Strauss or Bruckner. It felt very good to see and hear this piece come together during rehearsals, I felt very understood and well represented with my musical ideas.
My thank goes to the Baden-Baden Philharmonics for, over the years, helping me to grow as an artist, taking part in my development, and offering me a musical home. I'm so happy that I was able to have this premiere in Baden-Baden and with this orchestra, the piece is more or less dedicated to this very city and no other orchestra could have performed and given it the meaning it is supposed to have other than them.
And another big thank goes out to the audience for taking part in the premiere and showing me and Yasushi that it was worth the wait and trouble, the positive energy at the end of the premiere was infectious and heart-balm, showering us in applause for 3 minutes straight. After a rough couple of years, it was a joy to finally be able to feel the feedback from a crowd again, something I missed dearly during the worst parts of the pandemic.
Lets hope for several more performances in the future!
---